STARTING OUT
My first job was in the by-products department of a corn starch factory located in Hamburg. I was 22 and on ICI's (Imperial Chemical Industries) graduate trainee scheme. I felt that the best contribution I could make to improve pollution and address health and safety issues in the chemical industry was to improve and drive change from within the industry. This role was formative. I could clearly see the link between nature and our business results due to the variability in quality and security of supply of our raw material (corn). I was also directly exposed to safety and environmental issues in a country where environmental regulation is strictly enforced. This experience really cemented my core belief that business and the environment are interlinked.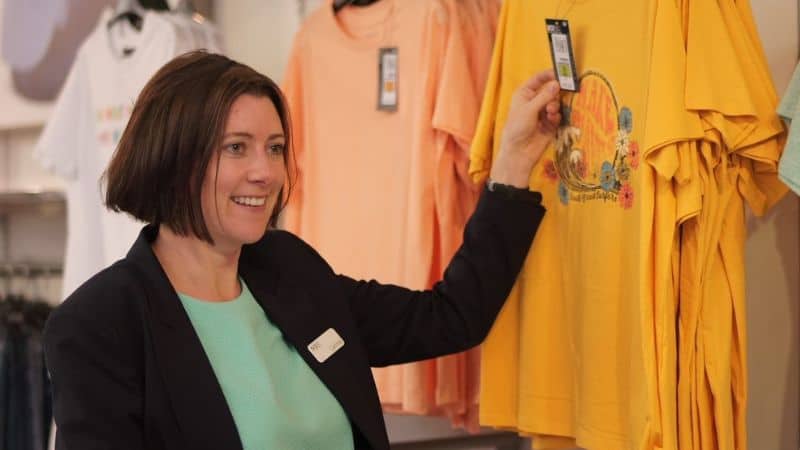 "Working on climate change, it's important to keep perspective as you're immersed in the reality of some stark and depressing facts."
Carmel McQuaid (she/her)
Head of Environmental, Social, Governance
A PRACTICAL EDUCATION
My education in chemical engineering has been so useful – I had a good grounding in multi-disciplinary teamwork and process engineering, which is applicable to so many industries. The course was very hands-on with lots of industry exposure. However, I'd say I've learned 80% of my current skills 'on the job' over 25 years from very generous managers, colleagues and mentors. I've learned the most working in multi-stakeholder collaborations when we've been trying to create something new together. I'm now prioritising upskilling as the world is changing fast. Recently, there's been a real step up in access to the broad range of sustainability skills training required, delivered by platforms such as IEMA's Green Careers Hub.
YOUR ROLE TODAY
Retail is fast-paced and around 20% of a typical week is spent addressing real-time issues and opportunities. But every week always has a big dose of customer, colleague and stakeholder interaction, plenty of forward planning and performance review.
My main responsibility is to ensure our broad Environmental, Social and Governance (ESG) strategy remains relevant, that we're dealing appropriately with live issues and opportunities, and that we're communicating our credentials to customers, colleagues and shareholders. This includes tracking ESG metrics internally, reporting our sustainability performance externally, and engaging our external stakeholders. Key skills are commercial focus, communications and collaboration. These are underpinned by specialist knowledge of ESG issues, resilience and operating at pace in a changing landscape.
INSPIRATION AND CHALLENGES
Teams figuring out how to serve our customers with great products with sustainability credentials built in inspire me. M&S work with so many great suppliers and our teams all want to play their part in delivering net zero. It's wonderful to see contributions from international franchise teams, finance, technology and logistics in particular – the unsung heroes behind the scenes transforming every part of the operation.
Measuring scope 3 emissions is an immediate challenge but it's encouraging to see so many big technology firms, and plenty more start-ups, identify this, and work up solutions that have the potential to make it a non-issue soon!
Working on climate change, it's important to keep perspective as you're immersed in the reality of some stark and depressing facts. Keeping the right blend of passion and urgency with context and perspective so you remain effective is sometimes difficult to do.
A GREEN OUTLOOK
I love the view that IEMA is championing – all jobs greener! 100% of people in business having a green focus on their specialist subject will be more effective than sustainability teams growing by 20%. When strategy professionals use their skills to shape the operating models and performance culture to deliver net zero, when digital teams unlock new automated ways of analysing organisational footprints, when finance teams add green incentives to contracts and deals, this is when we will really start to see momentum build to the pace we need to see before 2030.
Read more IEMA member career stories
View all