Sustainability in your future role
Watch the webinar recording from 7th November 2023, as part of Green Careers Week.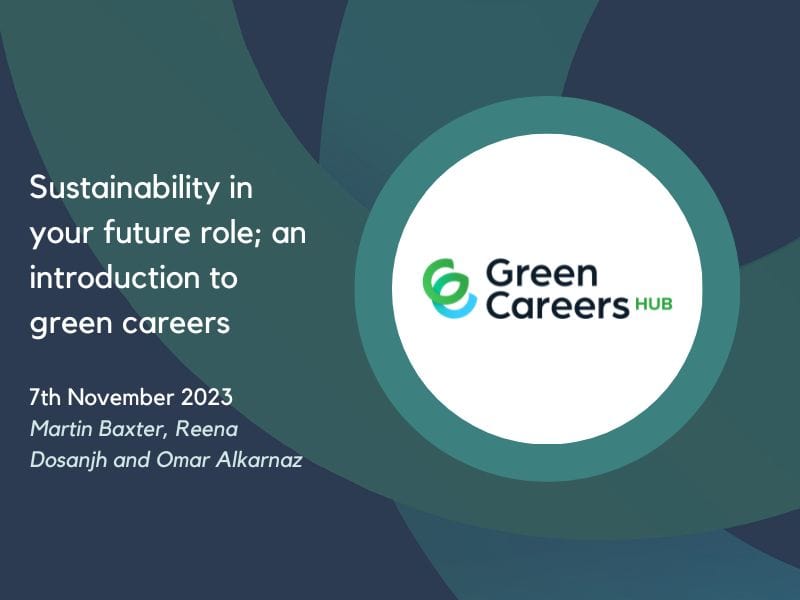 Please note that the subtitles on this video have been auto-generated and so there may be some inaccuracies in the captions.
Are you interested in finding out more about a career that supports the protection of our planet, or helps prevent environmental damage? Do you know what a 'green job' might entail? This  session invited those aged between 14 and 18 to find out more about different green careers and how their potential future role can have an impact on protecting our planet.
IEMA (the Institute of Environmental Management and Assessment) is the global professional body for 21,000+ individuals and 300+ organistions working, studying or interested in the environment and sustainability. This webinar was part in Green Careers Week 2023, to help raise awareness of green jobs in the UK.
Martin Baxter, Deputy CEO at IEMA provided a broad overview of green jobs, discussing how sustainability is relevant across society, and how it can relate to different subject areas at school. We also heard from Reena Dosanjh, a Senior Product Marketing Manager at OVO Energy, and Omar Alkarnaz, a Civil Engineer at Amey. Both Reena and Omar feature in one of our organisation case studies on the Green Careers Hub, and will join the session to dive deeper into their career journeys, and be available to answer any questions.
Created by
IEMA is the membership body for environment and sustainability professionals