How did you get into sustainability?
My passion to work in this sector stems from growing up on the Isle of Wight and learning about a company named Eco Island. Eco Island is an ambitious strategy to make the Isle of Wight an energy self-sufficient island and to create a sustainable living hub to benefit residents. From a young age I have been influenced by the principles of the green economy and this aided my decision to do my undergraduate degree in Environmental Science.
What's the best thing about your role?  
The best part of my role is collaborating with developers, engineers and environmental specialists to help determine a preferred site location and solve issues that arise during a project.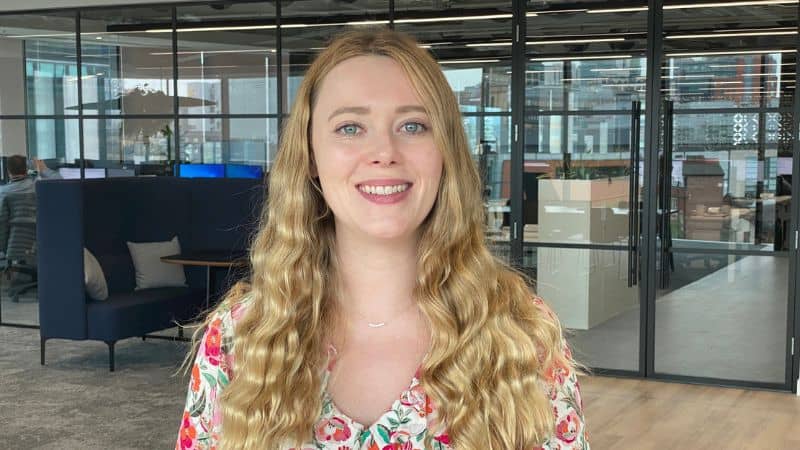 "One person can make a real difference and inspire others to do the right thing in the process."
Nicole Walsh (she/her)
Senior EIA Consultant
Why do you work in sustainability?
Working in this industry, we know that our work makes a positive impact on minimising environmental effects and improving people's lives. One person can make a real difference and inspire others to do the right thing in the process.
What do you see as the future opportunities in the green economy? 
As we progress towards achieving net zero carbon emission targets, the shift from fossil fuel power generation to renewables adds complexities to the existing electricity transmission network. There is a lot of opportunity currently within the energy sector for the development of renewable technology, energy storage sites and grid stabilising infrastructure.
What advice would you give someone interested in a career in sustainability?   
Learn about the sustainability path that interests you the most. There are so many different avenues you can take from waste management to water management, renewable energies, and agriculture etc. From there, find out what qualifications you would benefit from attaining to progress in that career choice and, if the opportunity presents itself, get experience.
Read more IEMA member career stories
View all